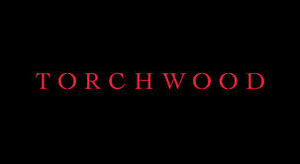 Torchwood is a science fiction television programme created by Russell T Davies and produced by BBC Wales. The series is a spin-off from Doctor Who but Torchwood is aimed at a older audience than Doctor Who's. The series is well known for its portrayal of gay and bisexual relationships. Torchwood follows a small team of alien hunters who work at the Cardiff branch of the fictional Torchwood Institute which deals with aliens coming though a rift in time and space. Its central character is Captain Jack Harkness (John Barrowman) who is an immortal former con-man from the distant future, is the head of the Cardiff branch. Jack has appeared in Series 1,3 and 4 of Doctor Who. The 13 part first series was broadcast on BBC Three in 2007 and was followed by a second on BBC Two in 2008. The show then moved to BBC One in 2009 for a 5 part third series. It's sucess led to a co-production between BBC America and BBC Wales in 2011 when a 10 episode fourth series was produced. As of 2014 the series is in limbo, Russell T Davies has suggested that the series could return. 
Ad blocker interference detected!
Wikia is a free-to-use site that makes money from advertising. We have a modified experience for viewers using ad blockers

Wikia is not accessible if you've made further modifications. Remove the custom ad blocker rule(s) and the page will load as expected.